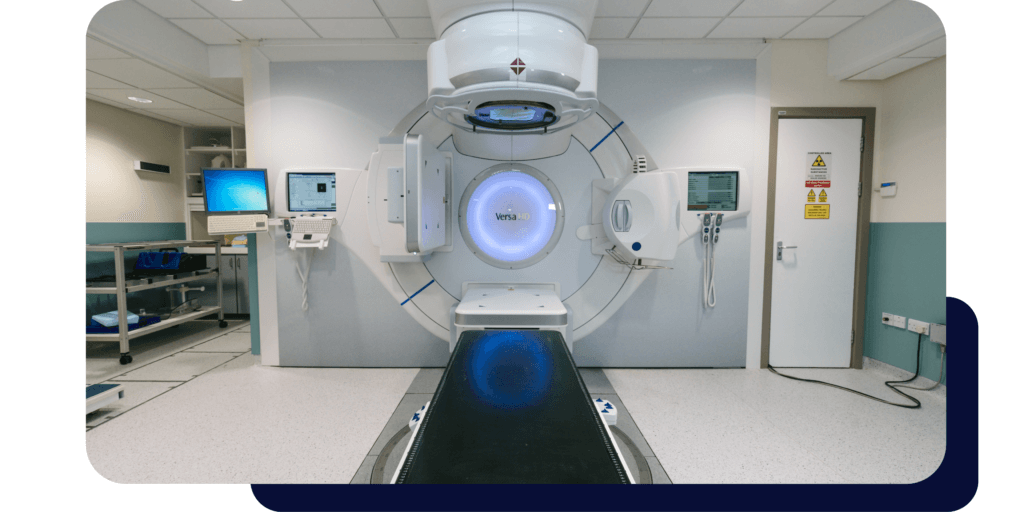 Radiotherapy, a key component in cancer treatment, relies on intricate medical procedures, complex equipment, and detailed documentation. At Synergium, we have expertise in translating various documents essential to the radiotherapy process. These include:
Treatment Plans and Protocols: Translating treatment plans and protocols accurately ensures that medical professionals across different languages can understand and follow the specific instructions necessary for precise radiation therapy delivery.
Patient Records and Histories: Patient records, medical histories, and diagnostic reports require meticulous translation to guarantee accurate diagnosis, treatment planning, and monitoring. Our team of expert linguists understands the nuances of medical terminology and guarantees accurate and confidential translations.
Equipment Manuals: Translating equipment manuals is crucial for maintaining the safety and effectiveness of radiotherapy appliances. Precise translations enable medical professionals worldwide to understand operating instructions, safety precautions, and maintenance procedures.
Synergium, with its specialized expertise, commitment to quality, and client-centric approach, stands as a trusted partner in providing exceptional translation services for the medical industry. Partner with us for your radiotherapy translation needs and experience the Synergium difference.
Here is our most recent project for Qfix:
Document -Technical documentation;
Service – Translation, editing, proofreading;
CAT tool – SDL Trados Studio;
QA tool – Verifika;
Languages – English into German;
Wordcount – 31k words.
If you have any upcoming translation projects in the medical industry, please do not hesitate to contact us.